Project Management
Projects Managed with Innovative and Dependable Solutions
Consistent, connected, and committed project management
LandSolutions' project management team delivers consistent results for highly complex, multi-sector projects. Using advanced mapping technology, data management systems, and detailed reporting measures, we work with our clients to move forward some of the largest and most complex energy and infrastructure developments across the United States and Canada. With a growing team of on-call industry experts situated across most provinces and states, we are here to help keep you on budget and on schedule.
We've refined our management process over our 23+ years of operations in land access. Whether your project is short-termed or spans hundreds of kilometres or miles: LandSolutions equips you with the systems and tools to enable efficient and thoughtful delivery at every stage of your project life cycle.
Project Management Capabilities
Project Management is about simplifying, communicating, and mitigating risk. These are key to supporting a smooth-running project, with minimal disruption. Tasks performed and tools used to support your project may include:
Project Coordination and Oversight
Land Access Strategy and Execution
Cost Control
Project Scheduling
Project Team Management
Budget Tracking and Preparation
Project Status and Updates Reporting
Vendor and Subcontractor Coordination
Permits, Agreements, and Approvals Execution
Regulatory Guidance
Operations and Maintenance
Environmental Planning
Public Awareness Program (PIP) Coordination
Competitive Analysis
Data Analysis, Collection, and Management
LandTraxx Project Management Software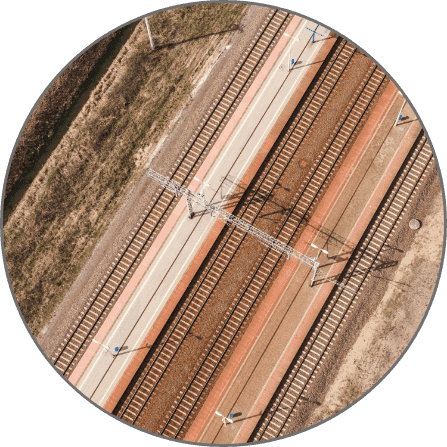 LandTraxx Project Management Software
Help your project stay on track 24/7
LandTraxx is the land asset tracking web application LandSolutions uses to obtain results. This system captures and presents real-time information regarding the health of your project. Our agents, analysts, Project Managers, and you, the client, are given access and visibility into project information including key documents (e.g., landowner agreements), budget and actual costs, and completion of project tasks. LandTraxx provides you with 24/7 access to critical project information so that timely and insightful decisions can be made.
LandTraxx Capabilities
LandTraxx helps to keep your project from derailing, allowing you to adjust and act when needed to ensure your project's success. A sampling of the capabilities within this program includes:
Store, access, and view documents

Online stakeholder communication records

Chronological records repository

Real-time project updates and reporting
Explore how LandTraxx can work for you.